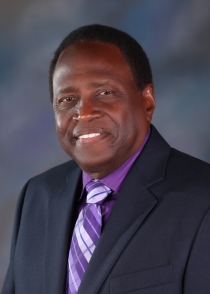 The Town of Summit's businesses are back in full swing, with six additional new businesses! We are now into the Fall of the year and this means it's time for Summit's Annual Fall Festival. This event will be held October 10 and promises to be full of exciting vendors and mouthwatering food booths! The Fireman 5K run will be held Saturday, October 3. Contact our Town Hall for information. We invite you to come participate in the run and enjoy yourself at the festival. Come and shop with our merchants, you will be surprised with what you find and it might make you so excited that you want to come back to Summit to shop and eat in our local restaurants!
As we continue to battle with the Coronavirus, I am asking all citizens and visitors to follow the guidelines set by the Governor and local officials, wearing of the face mask, and social distancing.
Citizens of Summit, remember that September 30, 2020, is the deadline to fill out your Census form so that you can be counted.
Mayor Percy Robinson
Contact Information:
706 West Railroad Avenue
Summit MS 39666
Phone: 601-276-9536
Fax: 601-276-3502