Mission:
It is the mission of the Summit Police Department to safeguard the lives and property of the citizens we serve, to reduce the incidence and fear of crime and to enhance public safety while working with the diverse community to improve their quality of life.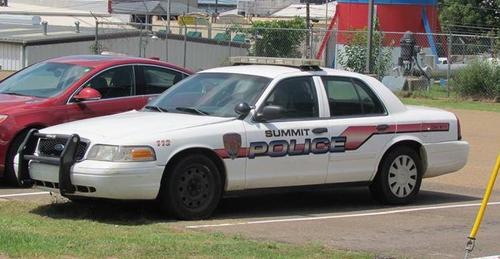 James Kenny Cotton - Police Chief
Department Personnel
Kevin Kirk - Police Officer/ Lieutenant
Gerald Magee - Police Officer/Detective
Bobby Hathorn - Police Officer/Seargent
James McGhee - Police Officer/Asst. Detective
Antionette Quinn - Police Officer
Contact Information:
706 West Railroad Avenue
Summit MS 39666
Phone: 601-276-9511
Fax: 601-276-9545
Dial 911 for Emergencies!